Jane Zielinski has her hands full this December. The last thing she needs is to be upstaged by her former childhood BFF, Bella Bradley, who blows into town with handfuls of cash and a sexy business partner, Nate Wright. But a little competition never hurt anyone, and Jane's ready to do whatever it takes-- including flirting with Nate--to get Bella to pack up and leave. Fans of Christina Lauren and Sally Thorne will love Grinch Girl, a spicy and humorous Christmas Romance from Michelle Dayton. "The love story itself is stirring and emotional, and Emily and Bobby's second chance feels well-earned."---Publishers Weekly review for Escape Girl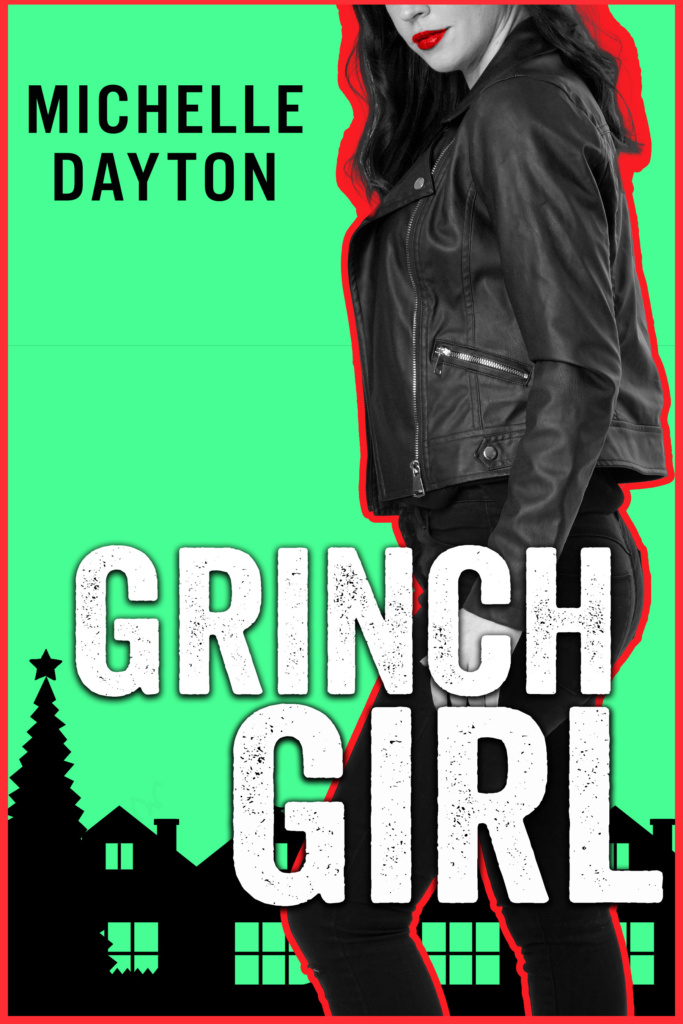 Sometimes, the real story isn't the beautiful city girl returning to her small town to save Christmas—it's the townie chick who never left.
Jane Zielinski has her hands full this December, working three jobs and directing a homemade reality dating web series,
Single Bells
, as a stunt to keep her small town competitive with the ritzy resort towns luring tourists. Then the gorgeous Bella Bradley, Jane's childhood BFF who had no qualms about skipping town when times got tough, returns with handfuls of cash and her smoking-hot business partner Nate Wright on her arm.
Jane can't believe she's being upstaged again, especially when Bella uses the
Single Bells
activities to rekindle a romance with her high school boyfriend—the man Jane had envisioned her future with. So if a little competition could convince Bella to leave town—again—Jane is ready to take the mittens off. And she's not above sabotage, cheating, or flirting with Nate to win. Let the reindeer games begin...
Buy Now On Your Favorite Retailers!
Amazon →https://amzn.to/3d6N4rP
iBooks→https://apple.co/3U2ZaCK
Kobo → https://bit.ly/3eOf1VW
Barnes & Noble → https://bit.ly/3RFEuz9
Universal Link→ https://bit.ly/3RU4G8Y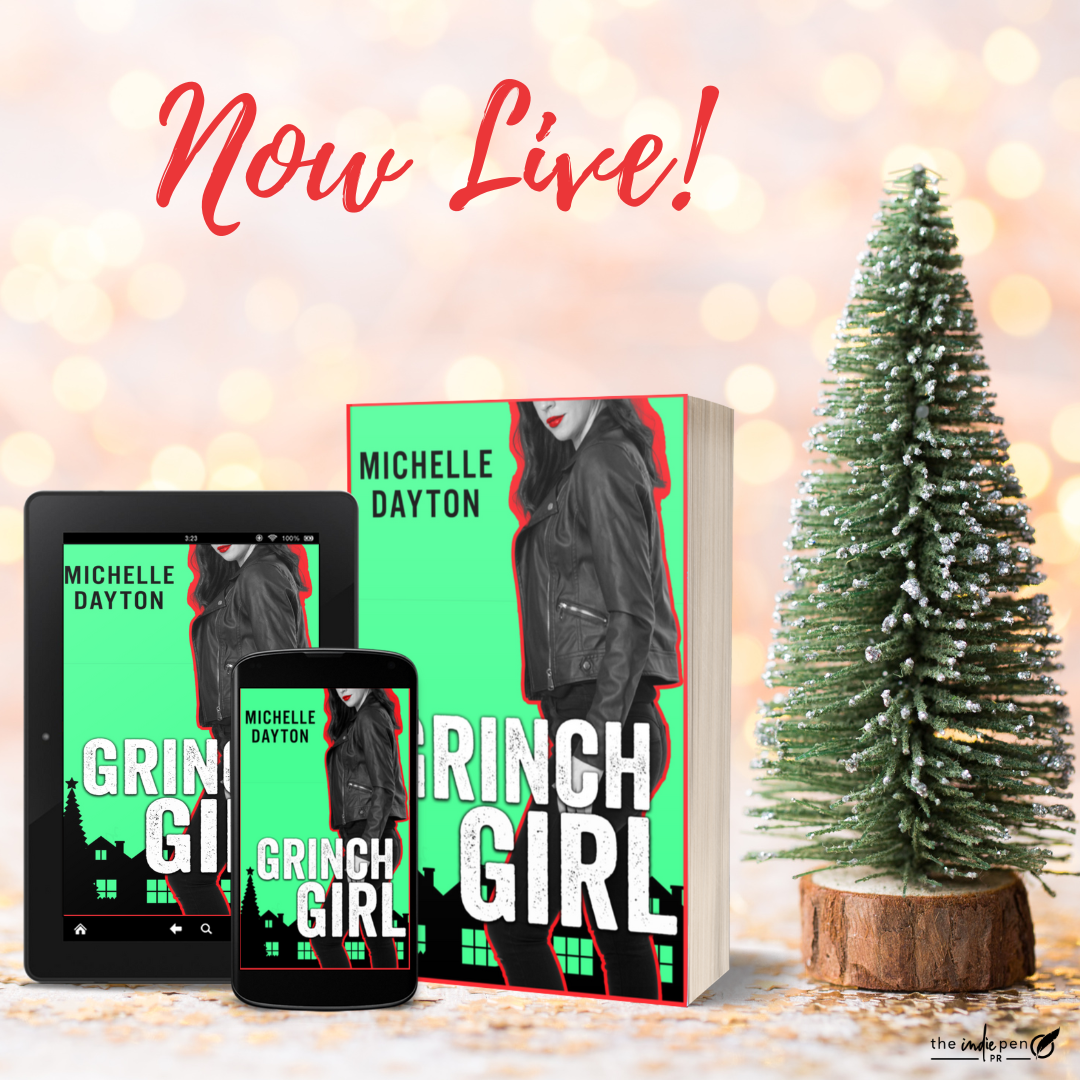 Excerpt
Copyright 2022 Michelle Dayton
The stranger had a British accent, dark hair, funky glasses, and wore both an expensive cashmere sweater and a bored expression. He couldn't have looked less local if he'd tattooed "I'm from away" on his forehead. "Do you know the Wi-Fi password, by any chance?"

Of course I did; I'd installed it. "Nope."

OK, that was unnecessary. Don't piss off the tourists, Jane. Jim's pub couldn't handle a one-star Yelp review from some asshole.

He threw up his hands. "No sign posted with the Wi-Fi info. Nobody pouring drinks." He let out an exasperated huff. "No wonder this place is a dying shithole, right? The bar, the whole town."

Strong words, stranger. Maybe I agreed, but I was allowed to think so because I lived here. He, however, could take his opinion and shove it straight up his ass.

The need for caffeine was real. I stood, put my palms on the bar, and boosted myself over it.

The stranger put his phone on the bar with an angry slap. "Are you kidding? Are you the bartender? You've just been sitting there ignoring me the whole time I've been here?"

I almost wanted to say yes. Because that haughty, entitled tone in his prettily accented voice made his face a prime candidate for a fist.

"I don't work here," I said flatly, although I did pick up shifts in the summers sometimes. "I just know the owner."

The stranger cocked his head and considered me. Changed tactics. "Do you know him well enough to grab me a beer?" He smiled, and it changed his whole damn face. He went from haughty and bored to…zing! There was a teasing tone in his wry voice now, complimented by curved lips and a flash of white teeth. A knowing, flirtatious glint in his dark eyes.

Hmm. This was a person used to getting everything he wanted.

Too bad for him that I hated people like that.

Maybe I didn't want a soda after all. Maybe I wanted something else. I slowly took a pint glass from the shelf and pulled a draft of Spotted Cow, all while making extreme eye contact with the stranger's amused gaze.

But instead of sliding the beer over the bar, I walked around it, grabbed my laptop, and strolled slowly to the back office, enjoying an enormous gulp of the beer on my walk. I ignored his "what the hell" and called over my shoulder, "Enjoy your stay in our shithole town."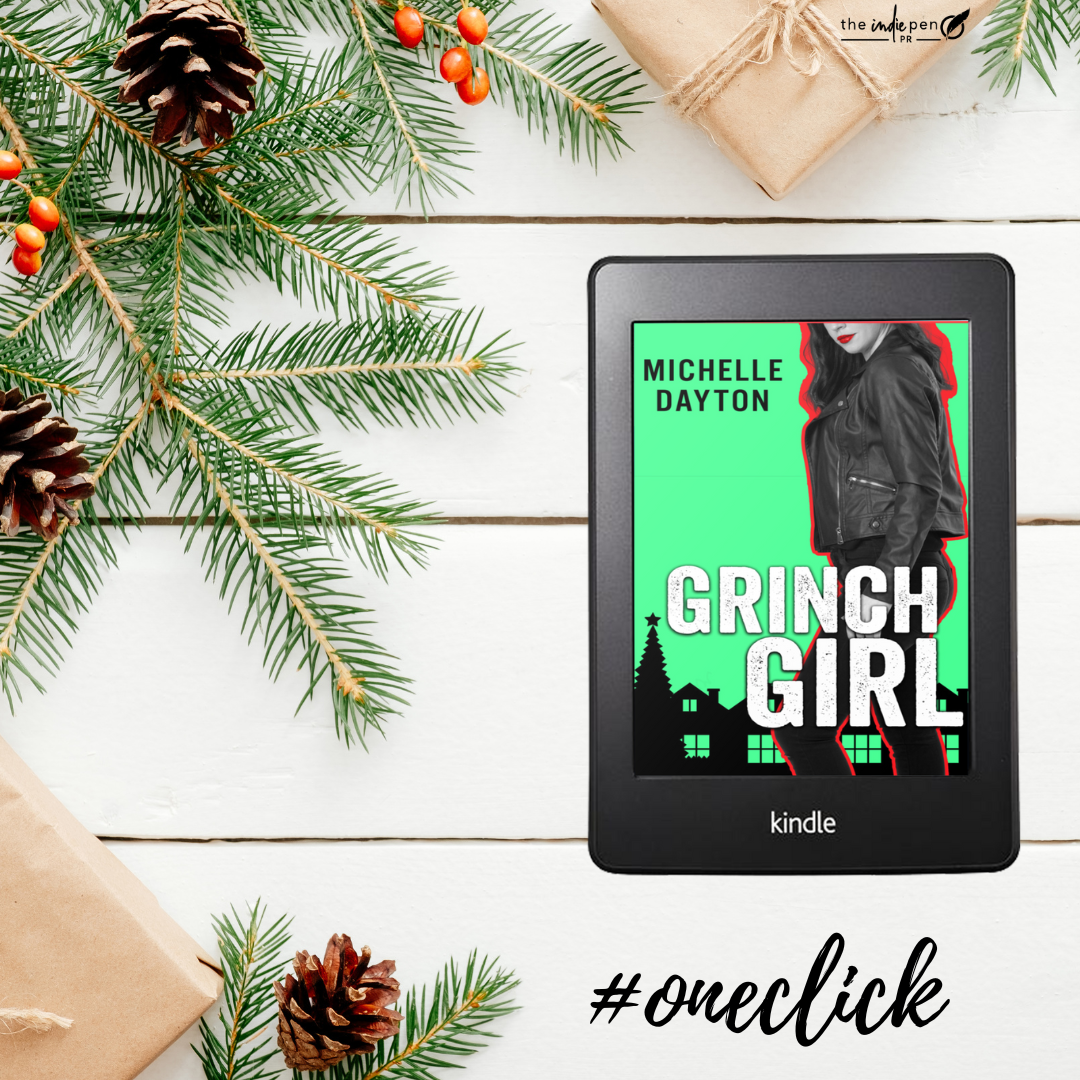 About Michelle Dayton
There are only three things Michelle Dayton loves more than sexy and suspenseful novels: her family, the city of Chicago, and Mr. Darcy. Michelle dreams of a year of world travel – as long as the trip would include weeks and weeks of beach time. As a bourbon lover and unabashed wine snob, Michelle thinks heaven is discussing a good book over an adult beverage.
Follow: Facebook | Twitter | Website | Goodreads | BookBub | Amazon
My Thoughts
This is the third book I have read by Michelle, and it seems that each one gets better and better. Grinch Girl takes place in a small town in Wisconsin, along the lake. The main character, Jane Zielinski has been there her whole life. She was raised by Greta, the grandmother of Bella who was her best friend growing up.
All the business in town seems to be struggling so the owners of the small business get together to try to figure out what to do. Jane comes up with and they all agree on having a dating Christmas show with the characters pairing up with each other. Sounds like a fun idea but will it be enough? The neighboring towns are in competition so it will be difficult.
Greta has recently passed away from a lingering illness and Jane is devasted and has taken over running the small business that Greta had operated. Bella has been very successful in Chicago but hasn't been home in a decade which makes Jane a bit angry. She does come home though to help out with the Christmas dating show. Jane still harbors bitterness with Bella so they barely speak.
In Greta's will, she left a stipulation that the girls are to spend Christmas Eve together and get over their differences. Bella had come home with her business partner Nate and he and Jane develop a relationship that may work or not as Jane does not really trust anyone.
All in all, the Christmas show, very much like a reality show, turns out to be a success, but does everyone get along and how will their relationships continue?
Grinch Girl is a romantic comedy of sorts, with all sorts of different relationships going on. I thought it was very fun read! I have enjoyed all the books in the series by Michelle Dayton and will read more by her.
I give the book 5 stars!
I received a copy of the book for review purposes only.