Title: Fair Catch
Author: Heidi McLaughlin
Genre: Sports Romance/Contemporary Romance
Release Date: March 28, 2023
Hosted by: Buoni Amici Press, LLC.
From the New York Times bestselling author of Forever My Girl: The Motion Picture, Heidi McLaughlin delivers a contemporary football romance that will leave you ready to hike the ball.
Kelsey Sloane's love of books leads to her dream job as an acquisitions editor for an up and coming publisher. What their company needs to really make a name for themselves is a hit release, and Kelsey thinks she may have found it. That is, if the football aspects of the sports-themed love story make sense. Completely clueless on the subject, she calls the local NFL team—the Portland Pioneers—to teach her the basics.
Portland Pioneers center, Alex Moore, gets the short end of the stick when he's tasked with teaching new to town, Kelsey Sloane, all about football. Fresh off a break-up with his long-term girlfriend, the offensive lines blur for Alex when he finds himself attracted to Kelsey.
Oblivious to who Alex is, Kelsey isn't enamored by his fame or begging for tickets on the fifty-yard line. Her only interest is learning about the sport he loves.
Her impromptu internship over, it's time for Kelsey to return to wading through stacks of manuscripts. But Alex isn't ready to say goodbye. Can he find a way to keep the football novice in his life? Or will their differing careers be the flag on the play that keeps them apart

AMAZON| APPLE BOOKS| NOOK| KOBO
\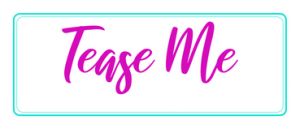 Heidi McLaughlin is a New York Times, Wall Street Journal, and USA Today Bestselling author of The Beaumont Series, The Boys of Summer, and The Archers. Originally, from the Pacific Northwest, she now lives in picturesque Vermont, with her husband, two daughters, and their three dogs. In 2012, Heidi turned her passion for reading into a full-fledged literary career, writing over twenty novels, including the acclaimed Forever My Girl. Heidi's first novel, Forever My Girl, has been adapted into a motion picture with LD Entertainment and Roadside Attractions, starring Alex Roe and Jessica Rothe, and opened in theaters on January 19, 2018, and is now available on DVD & Digital. To stay connected with Heidi visit www.facebook.com/authorheidimclaughlin or heidimclaughlin.com